Official Stockist
We are the largest stockists of iBreathe products. We only stock and sell iBreathe products because its one of the best e-cigarette solutions on the market. The iBreathe premium liquids are amongst the highest quality liquids with the most distinctive flavours. Unlike many other liquids, with iBreathe liquids you can instantly recognise the flavour without looking at the box, it really is that distinctive! As official stockists we buy extremely large quantities of stock direct from iBreathe. This allows us to buy at wholesale prices and pass on savings to the customer.
About iBreathe
iBreathe provides a simple and effective solution for people who are addicted to smoking and are aware of the damaging health consequences of their habit. The iBreathe e-cigarette system allows people to enjoy the sensation of smoking without having to suffer all of the harmful side effects, making it a clean and satisfying alternative to smoking.
Fruit Flavours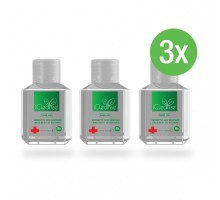 3x iCleanse Antiseptic Hand Sanitiser Gel
3x iCleanse Antiseptic Hand Sanitiser by iBreathe
60ml. 75% Ethyl Alcohol
WHO Recommended Formulation
iCleanse hand sanitiser comes in a portable 60ml container, making it very easy to keep on your person wherever you may be. The gel kills 99.99% of bacteria and germs it comes into contact with to give you peace of mind.
As well as being a hand sanitiser, iCleanse doubles up as a topical antiseptic, preventing germs from causing infection. Our product is dermatologically tested and entirely safe for application directly to your skin with no unwanted side effects.
iCleanse is non-sticky and comfortable to apply and use. It quickly dries in 15 seconds, allowing you to get on with things without having to stop for too long.
Specification
Kills 99.99% of Bacteria & Germs
High Virus Kill rate
Dermatologically Tested
2 in 1 - Hand sanitiser and topical antiseptic
Non-sticky
Quick Dry (15 seconds)
BUY WITH CONFIDENCE
iCleanse is a product by iBreathe, therefore, adheres to all UK and International regulations set out in company policy. iCleanse is REACH Certified, MSDS Tested and CE Approved.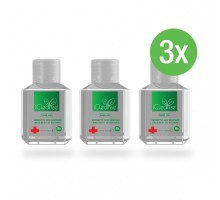 Quick View